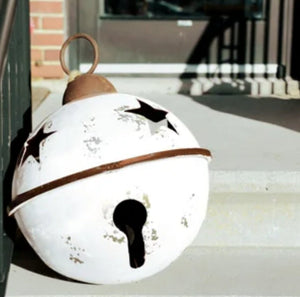 This White Jingle Bell is the perfect way to add a touch of style to your home. Made from metal, this oversized bell measures 20.75 inches and is sure to make a statement.

Use it to decorate your mantle or add it to some garland for a festive look. With a variety sizes and colors available, you can find the perfect fit for your home.

Bring some character to your home with this white Jingle Bell from Vintage Character.