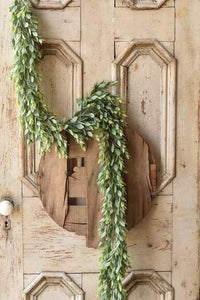 This Rainwashed Garland is the perfect addition to any fireplace mantle. It adds a touch of greenery to any room, creating a beautiful Spring look. Measuring 6 feet long, it is sure to make a statement.
This garland is made from high-quality materials, ensuring it will last for years to come. It is easy to install and will add a touch of elegance to any room.
Bring the beauty of Spring into your home with this Rainwashed Garland. It is sure to be a conversation starter and will be the perfect addition to any mantle.